Education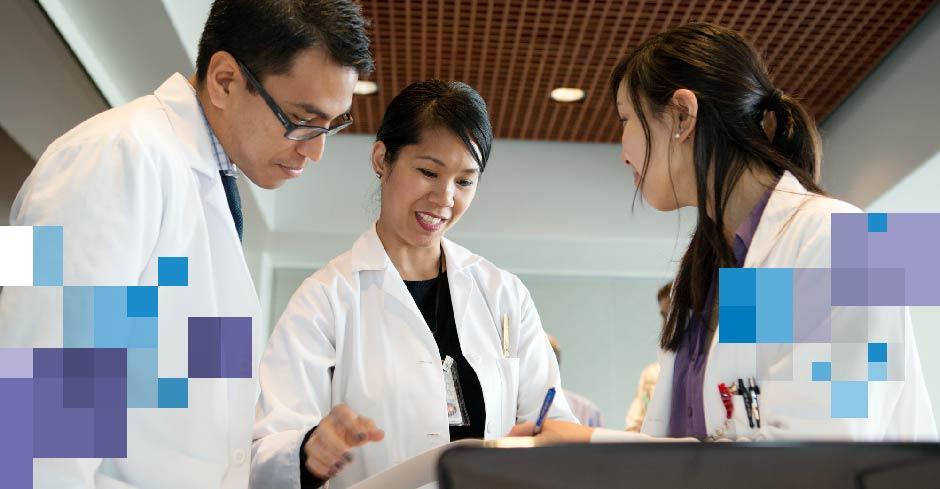 Overview
Department of Clinical Pharmacy faculty members prepare Doctor of Pharmacy (PharmD) students to become leaders of the profession; train pharmacy residents as therapeutics specialists; teach dental, medical, nursing, and physical therapy students, patients and heath professionals about safe, effective medication use; share their expertise beyond UC San Francisco; and continually educate themselves about new developments in their fields.
Professional degree programs
The department is responsible for aspects of the following degree programs:
PharmD professional degree program
Faculty members in the three School of Pharmacy departments develop and deliver the School's Doctor of Pharmacy (PharmD) degree program, which is administered by the Dean's Office. Faculty members outside the School also teach in the PharmD program.
Department of Clinical Pharmacy faculty members are deeply involved with all aspects of the PharmD curriculum, from course development to the use of new methodologies and technologies. The department's volunteer faculty members are essential to the success of the program, particularly the experiential coursework that students begin in the third year of the curriculum. In addition, the department is committed to furthering research that explores the effectiveness of new educational models.
Other professional degree programs
Department faculty members teach in professional degree programs in the Schools of Dentistry, Nursing, and Medicine, including the medical school's physical therapy degree program.
Postdoctoral programs
Pharmacy residency program
The Pharmacy Residency Program offers first-year general practice and second-year specialty residencies, administered by the department in partnership with the UCSF Medical Center's Department of Pharmaceutical Services.
Postdoctoral scholars, including fellows
Postdoctoral scholars add to the intellectual rigor of the department while furthering their own research. See Office of Postdoctoral Affairs.
The Clinical Pharmacology Training Program (CPT), administered by the Department of Bioengineering and Therapeutic Sciences, develops clinical scientists who will be experts in clinical pharmacology research.
The department welcomes inquiries from postdoctoral research and clinical fellows who have received fellowship funding for postdoctoral study by an extramural agency.
Faculty members usually prefer to receive directly from respected research colleagues the names of prospective postdoctoral scholars.
UCSF-Actelion Clinical Research and Medical Communications Fellowship Program
The UCSF-Actelion Clinical Research and Medical Communications Fellowship Program partners with the top leaders in academic research and industry to provide an innovative, mentored, two-year experience combining academic clinical investigation and pharmaceutical industry training for PharmDs in early postdoctoral years.
Career-development and leadership courses
The department shares its expertise nationally and internationally through the following courses, offered to professionals in industry, regulatory agencies, academia, and health care.
Pharmacy Leadership Institute
The department and the UCSF Center for the Health Professions administer the Pharmacy Leadership Institute, which develops new leaders in pharmacy by empowering them with the skills, information, and professional networks needed to lead health systems, hospitals, and pharmacies.
Rx for Change: Clinician-assisted tobacco cessation
A comprehensive tobacco cessation training program, Rx for Change equips health professional students and practicing clinicians, of all disciplines, with evidence-based knowledge and skills for assisting patients with quitting.